Welcome to GSJC
Gishrei Shalom Jewish Congregation is a small but very active Jewish congregation affiliated with URJ, Union of Reform Judaism, the Reform movement. We are a mix of older singles, empty nesters and young families.  We warmly welcome all members of the Jewish faith including interfaith and same sex families.  Now in our fourth decade we provide a close, family atmosphere for Jewish observance, learning and worship.
We celebrate Jewish holidays joyously and provide family workshops, Jewish education for our children and numerous social activities. Our special celebrations include Sukkot under the stars (held at a member's house) and our communal Chanukah candle-lighting and latke-fest (also held at a member's home). All of our member families take an active role in helping our congregation come alive with Jewish meaning and warmth. For more than 20 years, we have had a special relationship with the First Congregational Church on Main Street in Southington, where we hold our Shabbat services (see Shabbat services calendar) and many other events. We look forward to getting to know you!
Mission Statement: Gishrei Shalom Jewish Congregation is a small, dynamic reform Congregation committed to the spiritual and educational growth of our members within a warm and supportive Jewish Community. 

Statement of Inclusion:
Gishrei Shalom Jewish Congregation (GSJC) is a warm, caring, supportive and inclusive community rooted in Reform Jewish tradition, education and celebration. 
We encourage you to experience and explore Judaism with us and with Jews around the world through observance of Jewish life cycle events and holidays.
We dedicate ourselves to acts of tikkun olam (repairing the world), to create a world in which all individuals are honored and connected. Our name, Gishrei Shalom, means "bridges of peace", which drives our commitment to working toward social justice and peace amongst all.
We stand for a Judaism that affirms the dignity and worth of every person and cherish the richness that this diversity brings to our congregation. We embrace the full range of our human tapestry, recognizing the inherent worth of each thread.

Each time we gather, whether for worship, social action or community events, we build connections as a family. Join us.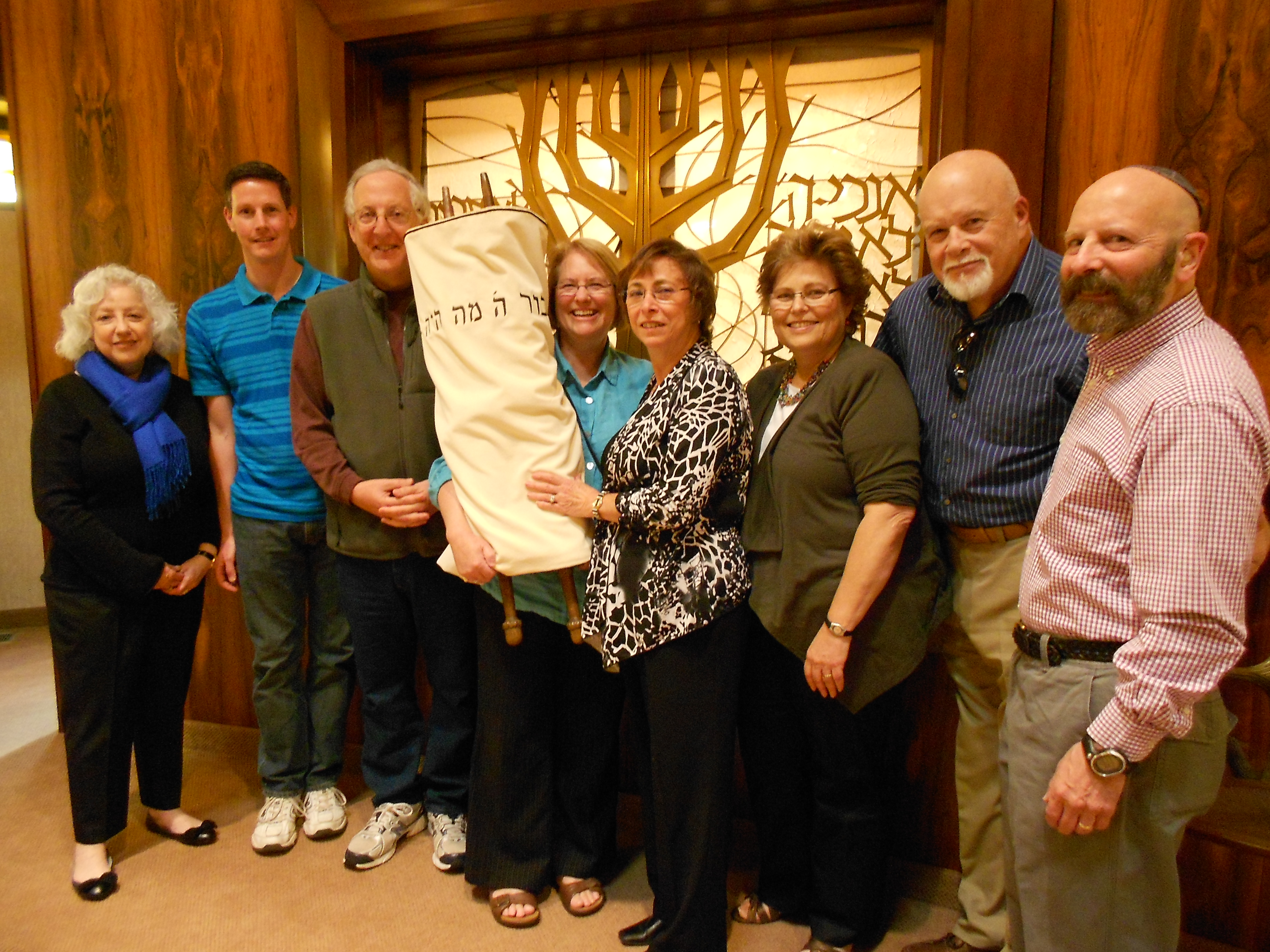 In May 2012, we acquired a Holocaust Torah. This is a "saved scroll", recovered after WWII, from a destroyed community in Europe. We have become shomrim (guardians) of this Torah and we are honored to have it in our congregation.
Our scroll comes from the Memorial Scrolls Trust, MST#888, (the repository for saved scrolls) at the Westminster Synagogue in London, England.  It was recorded by the Jewish Museum in Prague as having been collected from Caslav-Golcuv-Jenikov. For more information see "The Jewish Sights of Bohemia and Moravia" by Jiri Fiedler, published in 1991. The author notes the following: Caslav is a town in Bohemia, 70km ESE of Prague. Up to the mid-19th century only one Jewish family was allowed to reside in Caslav. When the Jews were granted civic equality under law in the mid-19th century, Jews from the neighboring villages started to move to Caslav.
Read more
Spotlight On
High Holiday Services this year will be available with both in person and Zoom options. Tickets are available for purchase.  Prices are $218/family for 1 holiday and $318/family for both holidays. For tickets and/or information, send email to membership@gsjc.org.  
Did you know that you can help support GSJC in various ways with no additional cost to you, ex. Buy grocery and other gift cards!  A great way to help our congregation.  Follow this link to read about how.  Thank You!!
More