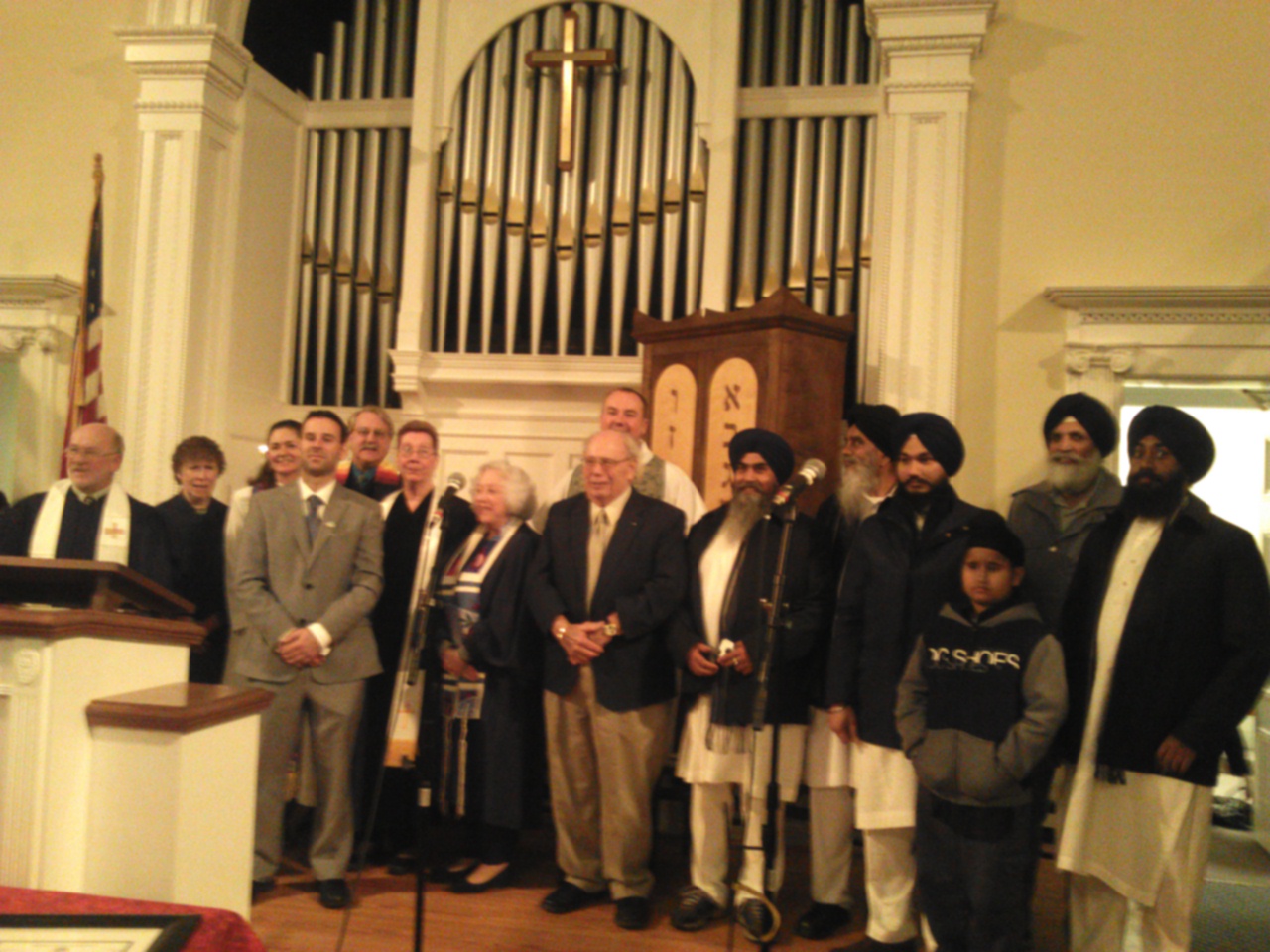 Gishrei Shalom has regularly participated in the Southington community's annual Thanksgiving service, sponsored by the Southington Interfaith Clergy Association and scheduled on the Tuesday evening before Thanksgiving.
2019 Date :
November 26th, 7pm at St. Thomas Church, Southington
In 2013, the First Congregational Church and GSJC co-hosted the service, which was held in the Meeting House of the Church. The Pastor and Rabbi coordinated the liturgy and worked together to display religious symbols from each of our faith traditions in the Meeting House. The service included responsive prayer, selections from scripture and diverse musical selections. In addition to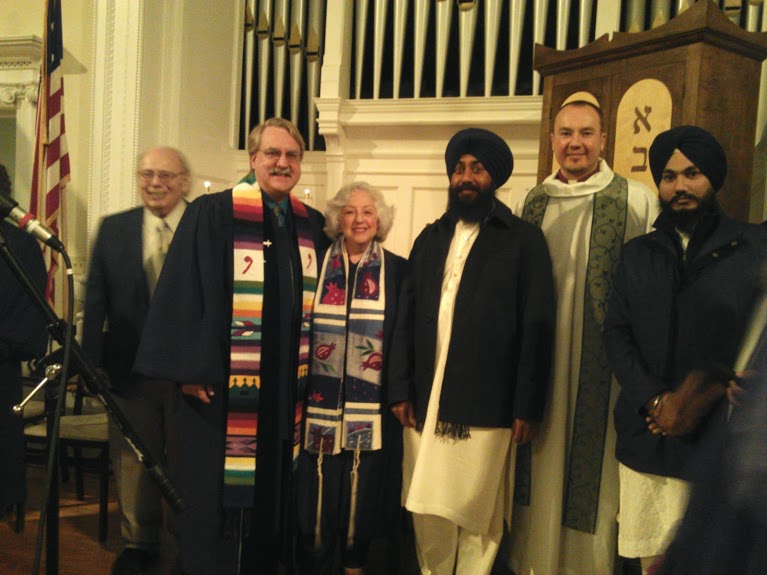 traditional American hymns, Members of the Sikh community presented a musical Thanksgiving celebration. Branches, the contemporary choral group from the First Congregational Church, sang All the Nations and Great Day. And the Cheshire High School Chorale, performed Lamdeini Elohai in Hebrew and English. As a prelude to the offertory, the Pastor presented a Thanksgiving meditation about "Grumpy Givers," utilizing Jewish and Christian sources to inspire us be generous in our contributions.
Proceeds from the offering and food contributions went to Bread for Life and Southing Community Services.
Jewish and Christian religious symbols displayed in the Meeting House: