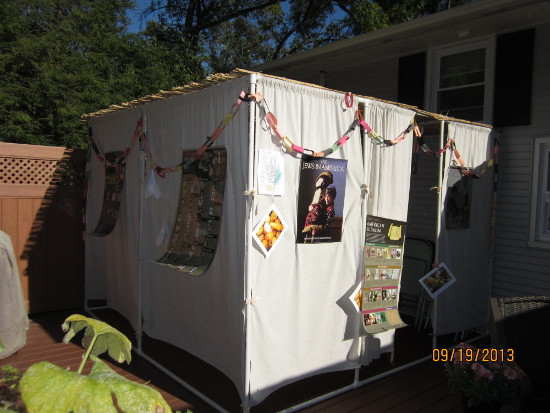 Sukkot 5779, Wednesday Eve, September 26, 5:30pm
"Pizza in the Sukkah".  Sukkot under the stars.  GSJC celebrates Sukkot with our annual Sukkot pizza dinner and service.  Shake the Lulav & Etrog in the sukkah.  To RSVP and for directions, contact us at president@gsjc.org  or call (860) 276-9113.
Read more about the history and customs of Sukkot.