Here are ways you can help support GSJC with no additional cost to you. (GSJC gets a % of the orders from the merchant/company):
1) Amazon Ordering:
The link below will take you to Amazon.com when selected: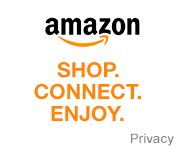 Gishrei Shalom Jewish Congregation (GSJC) is a participant in the Amazon Services LLC Associates Program, an affiliate advertising program designed to provide a means for sites to earn advertising fees by advertising and linking to amazon.com
2) Grocery Gift Cards:
If you are interested in purchasing grocery store gift cards, please email
treasurer@gsjc.org
 to learn how. For those of  of you who shop at Stop & Shop, if you use their app, you can pay with a gift card.
3) Other Gift Cards:
Please consider purchasing other gift cards.  See the link below for the list of cards  (there are over 700 stores and restaurants, including Amazon).   Email treasurer@gsjc.org with questions and your order.
4) Plant a Tree in Israel:
Plant a tree in Israel as a lasting legacy for any occasion or shiva and your family and friends will receive a personalized certificate. NEW! Pet certificate available now. 1 tree $18 – Ring of 3 $54 – Orchard of 10 $180. Email treasurer@gsjc.org with questions and your order.
Also, you may contribute to GSJC through any of the following funds:
Building Fund
Education Fund
General Fund
Torah Restoration Fund
Prayer Book Fund
Rabbi's Discretionary Fund
Social Action Fund
Checks should be made payable to Gishrei Shalom Jewish Congregation
(please indicate the specific fund on the memo line of the check)
Mail to:
Gishrei Shalom Jewish Congregation
P.O. Box 777
Southington, CT  06489
Donate with PayPal Giving Program, including Fundraiser Events  
We are now enrolled in Paypal Giving Fund – a way for people to donate to non-profit organizations using their credit card through their Paypal accounts.  100% of your donation will go to GSJC.  Paypal does not charge a service fee for Paypal Giving.
Our next fundraiser event is Trivia Night on November 5.
To find our donation page – go to:   
Donate with PayPal Giving Fund
  and search for 
Gishrei Shalom Jewish Congregation
.   Be sure to note your name so we will know how to credit it. Please send an email to treasurer@gsjc.org letting us know to look for your donation and what it is to be used for.
Car Donation Program
Donate your car, boat, truck, RV, jet ski or snowmobile to GSJC and receive a tax deduction. This no cost, no hassle process begins when you contact our fundraising partner, Donation Line, LLC at 877-227-7487. Please make sure to ask for extension 2841.
Or you can click below:
Donation Line
http://www.donationline.com    Make sure to select Gishrei Shalom Jewish Congregation in Step 1 as the Charitable Organization
Donate Car
http://www.donationline.com/newvehicle_donation_form.shtml?n=Gishrei  Shalom Jewish Congregation